Do we not serve the King of kings? Did he not call the sea to part? Did he not create the universe? Did he not knit each of us together in our mother's womb? Did he not send his perfect son as a sacrifice?
I cried last night. I was sad and anxious, but I know I serve the Heavenly Father. This did not slip between his fingers. He is not looking down at us saying "whoops..."
Last night as I got into bed I began to pray for our President Elect. That his heart would be softened to the unborn children of the world. But even more, that his main focus would be to bring glory to his creator.

we read this in bible study this week, and it has been on my heart today
He is the image of the invisible God, the firstborn of all creation. For by him all things were created, in heaven and on earth, visible and invisible, whether thrones or dominions or rulers or authorities—all things were created through him and for him. And he is before all things, and in him all things hold together. And he is the head of the body, the church. He is the beginning, the firstborn from the dead, that in everything he might be preeminent. For in him all the fullness of God was pleased to dwell, and through him to reconcile to himself all things, whether on earth or in heaven, making peace by the blood of his cross.
And you, who once were alienated and hostile in mind, doing evil deeds, he has now reconciled in his body of flesh by his death, in order to present you holy and blameless and above reproach before him, if indeed you continue in the faith, stable and steadfast, not shifting from the hope of the gospel that you heard, which has been proclaimed in all creation under heaven, and of which I, Paul, became a minister.

this one also broke my heart...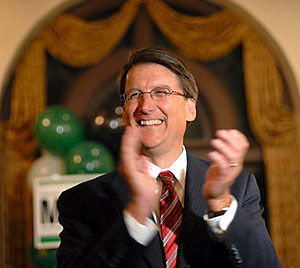 I love our mayor. He would have been an incredible
Governor
.